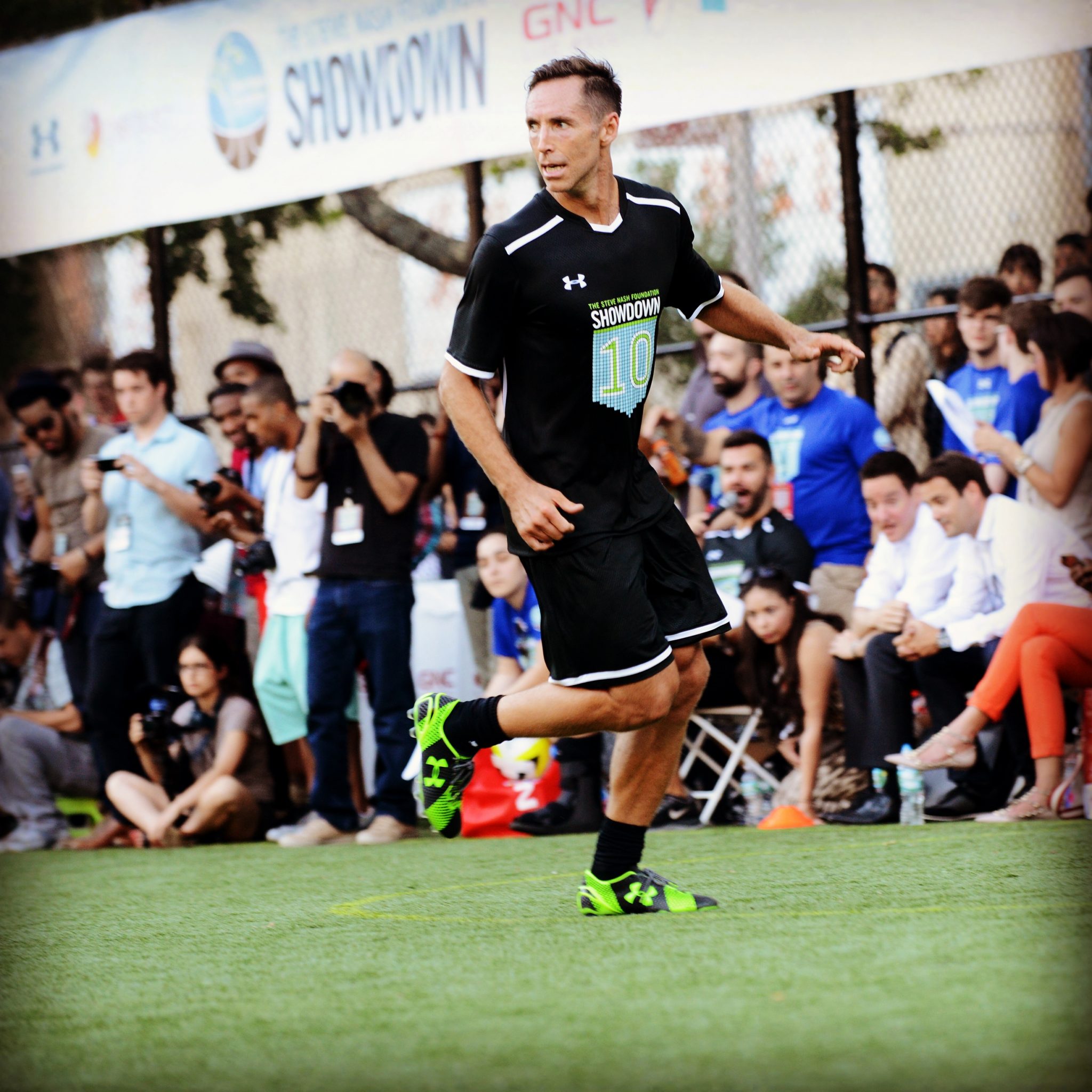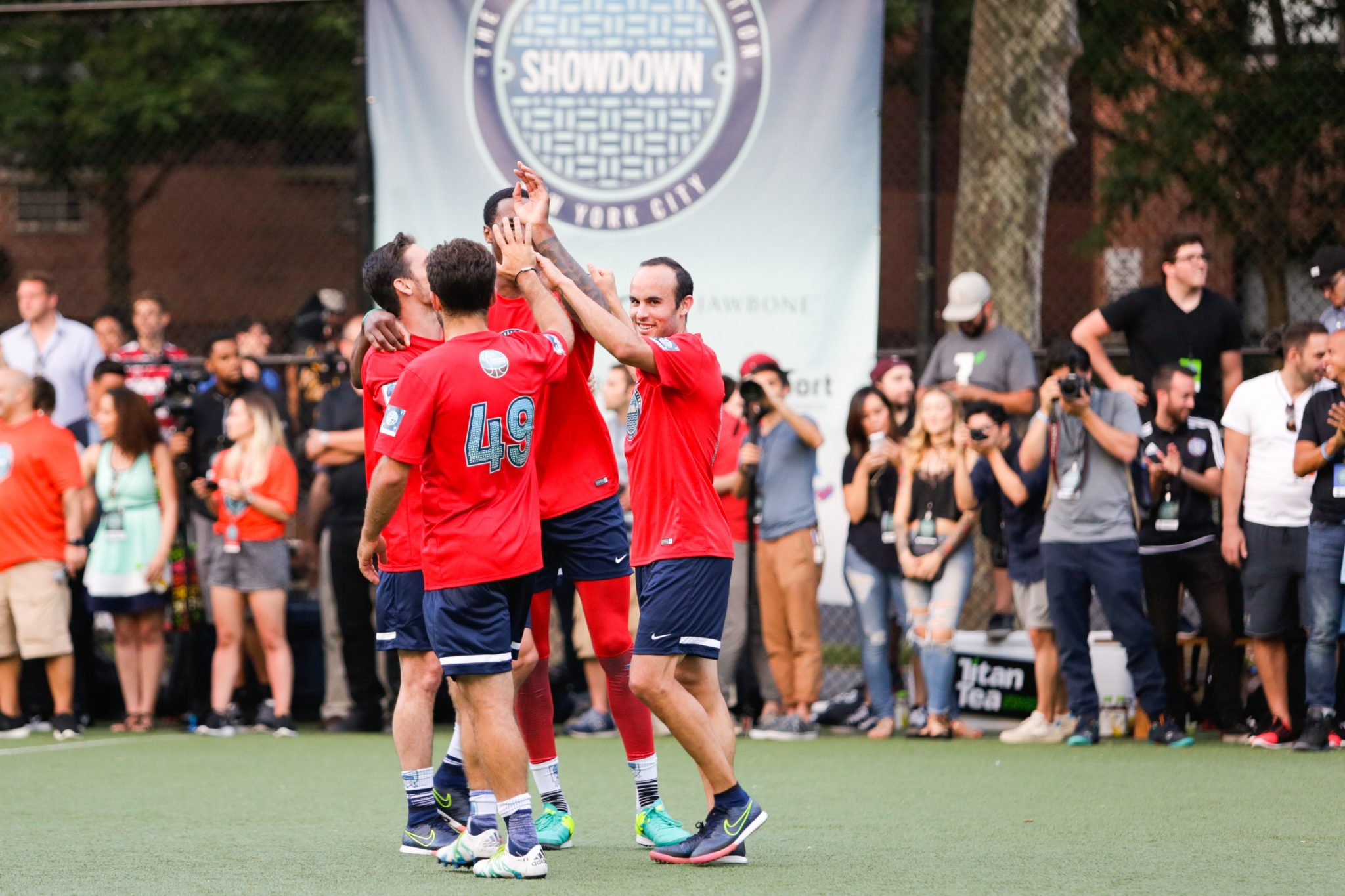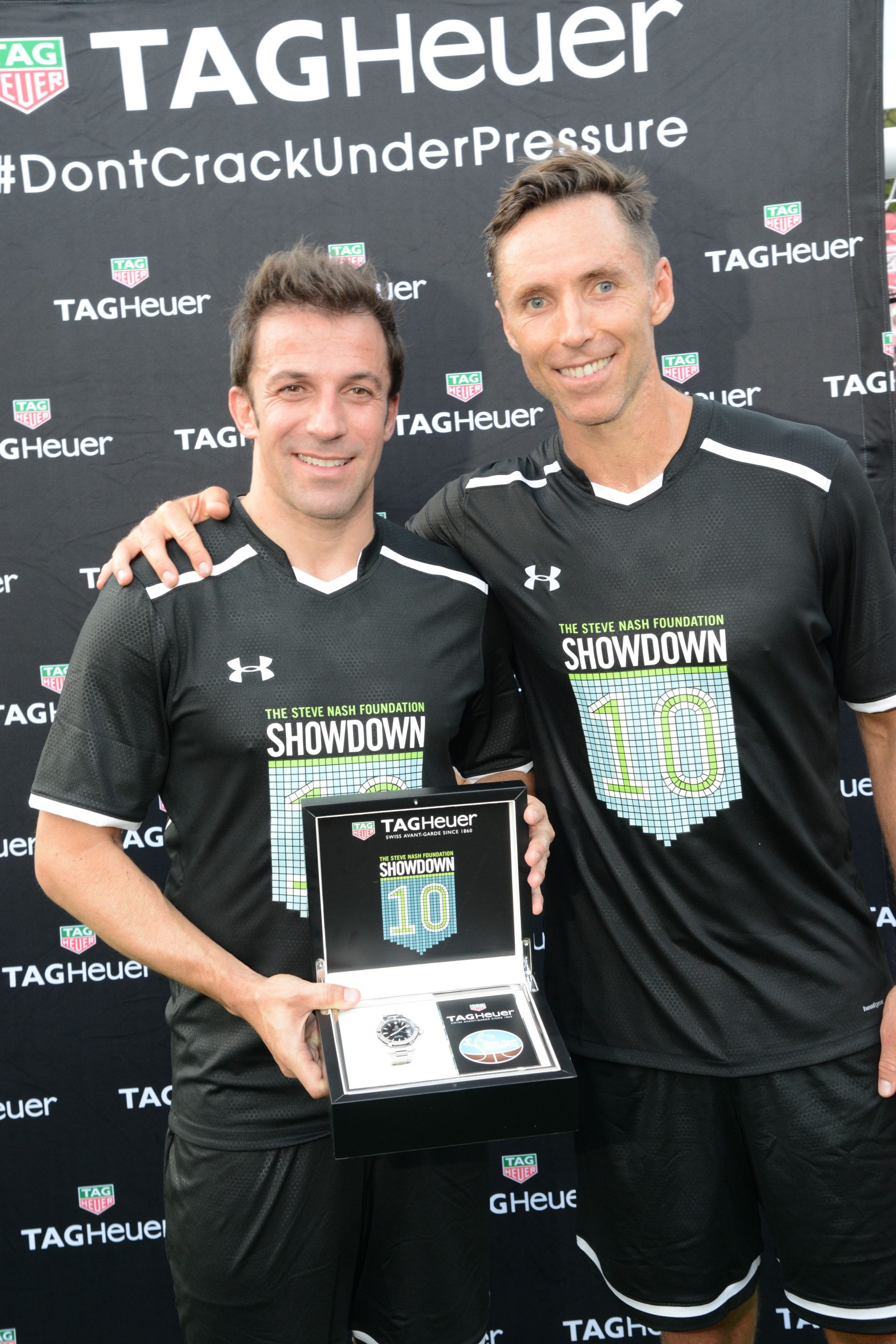 New York City summer staple, Steve Nash Foundation Showdown New York is a fast-paced competitive soccer match featuring NBA and professional soccer stars taking place at Sara D. Roosevelt Park on the Lower East Side. President of TPF, Venanzio Ciampa, is co-founder of the event along with two-time NBA MVP, Steve Nash and NBA journalist, Simone Sandri, in which the agency has been involved with since its start. 2017 marks the 10 year anniversary of the event. 
Each year, players come together for an 8v8 pickup game to help support two-time NBA MVP, Steve Nash's foundation dedicated to assisting underserved children in their health, personal development, education and enjoyment of life. The Steve Nash Foundation works to increase access to critical needs resources at home and abroad to ensure that every child has a chance to grow, with a focus on early childhood development and child abuse prevention research and strategies. Proceeds from Showdown support the Steve Nash Foundation's work to benefit underserved children.
Past Showdown rosters have included NBA players Klay Thompson (Golden State Warriors), Kyrie Irving (Cleveland Cavaliers), Tony Parker (San Antonio Spurs), Dirk Nowitzki (Dallas Mavericks), Joakim Noah (Chicago Bulls), Chris Bosh (Miami Heat), Jeremy Lin (Charlotte Hornets), Marco Belinelli (Sacramento Kings), Wilson Chandler (Denver Nuggets), Matthew Dellavedova (Cleveland Cavaliers), Luol Deng (Miami Heat), Bismack Biyombo (Toronto Raptors), Rondae Hollis-Jefferson (Brooklyn Nets), and international and MLS soccer pros Alessandro Del Piero (Italian World Cup champion), Thierry Henry (Arsenal, France, NY Red Bulls), Landon Donovan (six time MLS Cup winner and U.S. soccer captain), Javier Zanetti (Inter), Patrick Vieira (NYCFC Coach, Manchester City), Mathieu Flamini (Arsenal), Massimo Ambrosini (Milan), Ivan Cordoba (Inter), Giuseppe Rossi (Levante), Massimo Gobbi (Chievo Verona), Stuart Holden (USMNT, Bolton), Emmerson Boyce (Blackpool), Robbie Rogers (Los Angeles Galaxy), Salomon Kalou (Hertha BSC), Claudio Reyna (Dir. Operations NYCFC, USA World Cup Team), and Rod Fanni (Charlton/Al-Arabi SC).