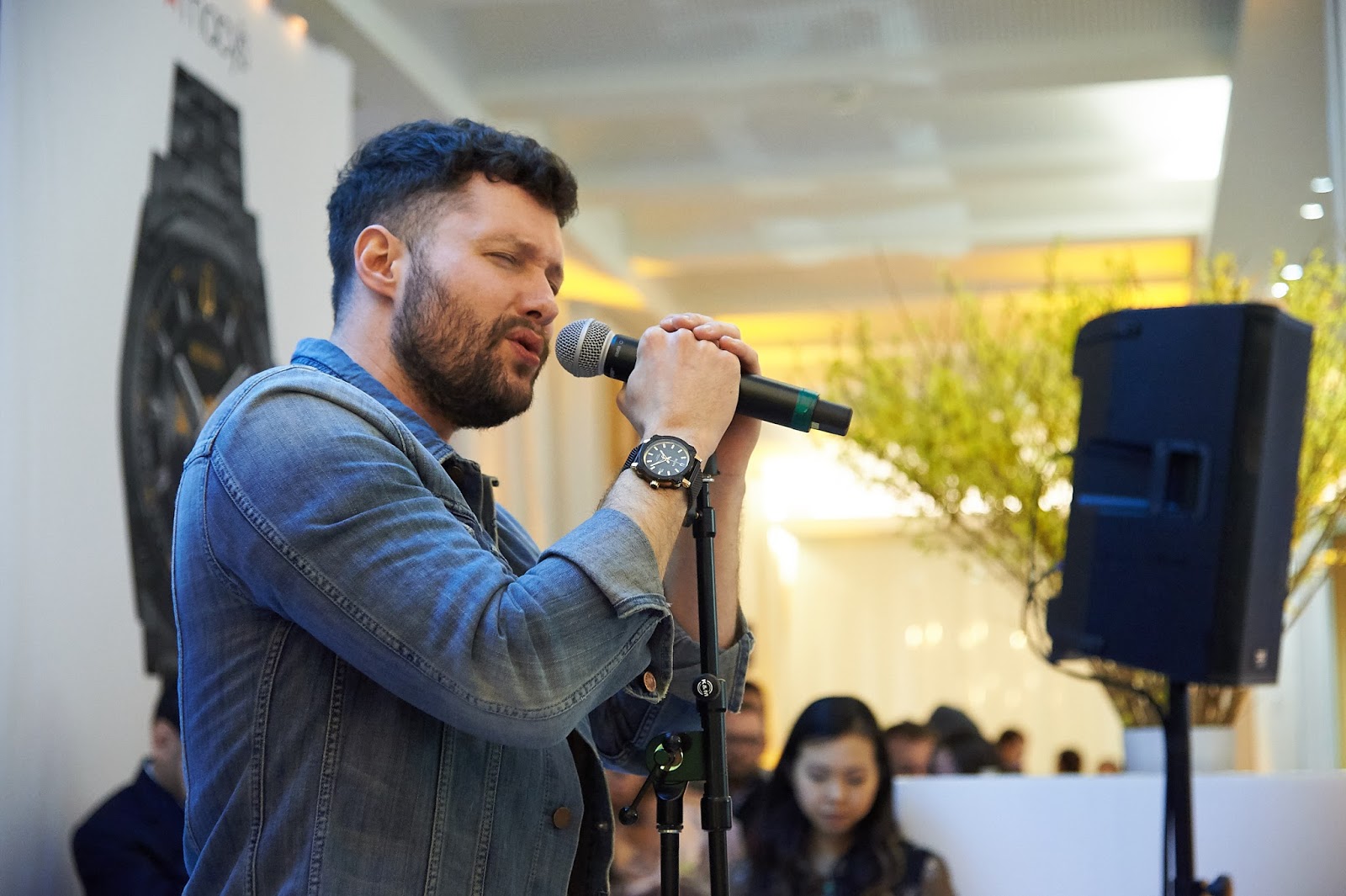 This year, Bulova and the Recording Academy™ celebrated the 60th Anniversary of the GRAMMY Awards® with the unveiling of a new Limited Edition timepiece and a series of events that took place during GRAMMY weekend in NYC. The timepiece was gifted to each 60th GRAMMY Award winner who received it together with the iconic statuette.
On Thursday January 25, Bulova teamed up with MACY'S for an exclusive in-store performarmance by breakout U.K. artist, singer and songwriter Calum Scott, whose poignant version of Robyn's "Dancing On My Own" has become a global sensation.
On Saturday January 27, Bulova hosted the "Tune of Time" brunch, the afternoon celebration that featured a special live performance by music legend and three-time GRAMMY Award winner, Nile Rodgers and his band CHIC.
On Sunday the 28th, Bulova was backstage at the GRAMMY Award gifting nominees and winners with select timepieces form the GRAMMY Collection.