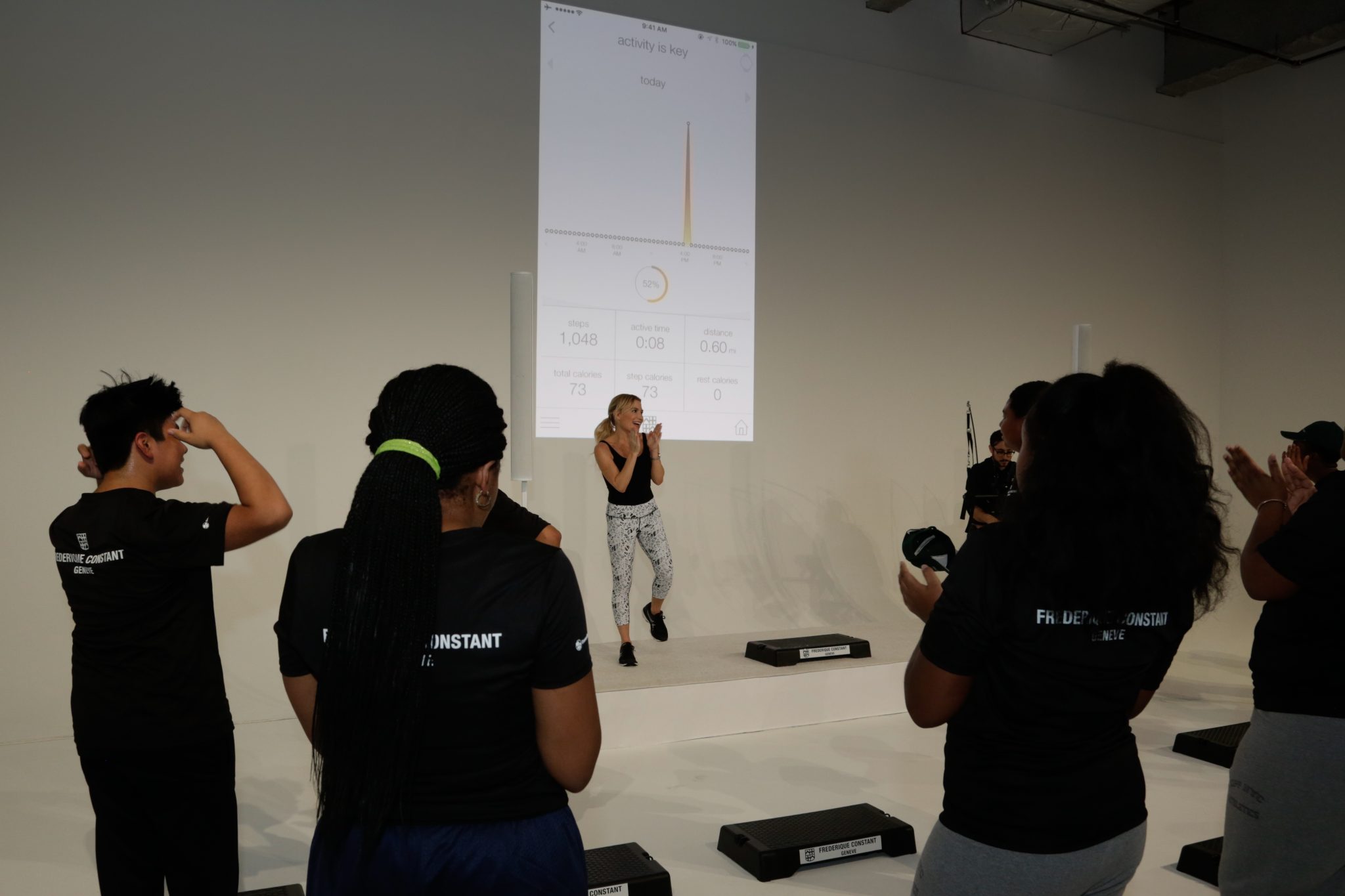 On Wednesday November 2, 2016 Frederique Constant and Gwyneth Paltrow joined together to launch the brand's new Horological Smartwatch Collection, including the first ever version for Ladies.
This two part launch kicked off with a fitness class held in the afternoon with young students from the DonorsChoose.org program. Students participated in a private fitness class hosted by Gwyneth Paltrow alongside celebrity fitness trainer, Tracy Anderson. The fitness challenge during the class encouraged students to reach 1,000 steps in under 10 minutes for a special donation to be made by Frederique Constant to the DonorsChoose.org organization. The challenged was tracked and progress was tracked by the brand's new HSW.
Following the exclusive class, an evening cocktail was organized to welcome over 150 guests; among those in attendance were VIP's, key members of the press and Frederique Constant's longtime loyal retail customers. During the cocktail, the official donation of $50,000 from the day's previous fitness challenge was gifted to Charles Best, CEO of DonorsChoose.org by both, CEO of Frederique Constant, Peter Stas, and Academy Award winning actress, Gwyneth Paltrow.